We'd love to hear from you.
We're always happy to receive your comments and questions. Before contacting us directly, however, please be sure to carefully review our FAQ, as there's a good chance that your question has already been answered there.
Please feel free to contact us via any of the methods below.
Contact Us by Phone
You may call our main number at (716) 543-3323, and follow the menu prompts to reach your desired destination. Our number is located in Buffalo New York, and we are on eastern time.
Contact Us by Snail Mail
Please send any hard copy mail to:
Mystic Access
4498 Main St, Ste 4
PMB 4018
Buffalo, NY 14226
Contact Us Via our Contact Form
Please fill out the form below to contact Mystic Access. Chris and Kim both receive messages sent through this contact form, and someone will get back to you within 24-48 business hours when at all possible. If you want to contact one of us individually, please see below for more information.
Want to contact us individually?
Do you have something you'd like to send directly to Chris or Kim? Please contact us individually using the information below. Thanks!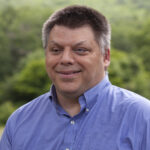 Chris has had over 25 years in the assistive technology field. Click on his name to learn more.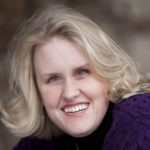 Kim is the director of product development at Mystic Access. Her tutorials include the Victor Stream, BrailleNote Touch, Alexa and many others. Click on Kim's name to learn more about her.