About Mystic Access
Founded in April of 2013, Mystic Access strives to support and empower blind and visually impaired users of assistive technology through providing comprehensive, professionally-produced audio tutorials and personalized one-on-one and group training opportunities. We wish to make learning and interacting with your assistive technology an enjoyable and magical experience, as demonstrated through our tag line (where the magic is in learning), and our fun, non-technical and informal approach to our subject matter. The company's goal is to heavily reduce the intimidation factor by helping to make learning your technology a productive, rewarding and positive experience.
About The Mystic Access Team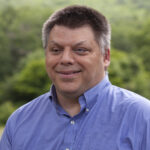 Chris has had over 25 years in the assistive technology field. Click on his name to learn more.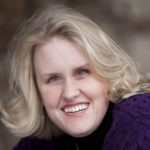 Kim is the director of product development at Mystic Access. Her tutorials include the Victor Stream, BrailleNote Touch, Alexa and many others. Click on Kim's name to learn more about her.