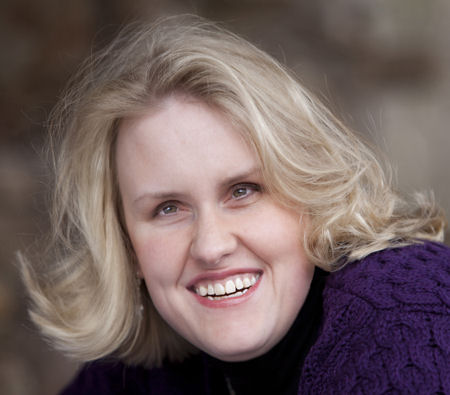 Kim Nova
A life-long user of assistive technology, Kim began co-hosting the Mystic Access podcast in mid-2014. While she had co-hosted a successful podcast previously, she had little experience discussing assistive technology publicly, but thought it would be a fun learning opportunity.
In early 2015, Chris asked her to record and co-produce an audio tutorial on the new generation Victor Reader Stream. The rest, as they say, is history. Kim conducts writing, marketing, production and editing for Mystic Access, in addition to recording and voiceover work — (you will hear her voice when you call us at our main number, as well as in some of our older program intros and outros).
One of Kim's proudest achievements as part of Mystic Access are the books she has written and co-written for National Braille Press. From the time she was a little girl, Kim longed to write books professionally, and so it's a real dream come true to write for such an amazing organization.
Kim is a certified personal and spiritual coach, and uses her many years of coaching experience to enhance her work with those who are struggling or frustrated with their assistive technology. Kim's goal is to help you to unearth the personal empowerment, fortitude and humor to make your technology usage proactive and enjoyable. She didn't always love tech, either, so can empathize with your frustrations, and wants to help make your learning journey enjoyable and exciting.
Kim holds a B.A. in Psychology, and another in Music. In her personal life, you'll often find her singing (okay, you may find her singing when she's editing, too), composing music on her keyboard, Ophelia, reading anything from true crime to biographies to high fantasy, and researching her next favorite recipe for something delicious (and most likely chocolate).